I am delighted to welcome you to Freeport Acupuncture Center and I look forward to working with you. I will strive to help you reach your highest potential and your optimal health. The information below is designed to assist you in getting the most out of your treatments.
Forms: Before you visit
Forms can be filled out by clicking on the appropriate link below, however if you prefer to have the forms mailed to you, we would be happy to do so.  Forms can also be filled out at the clinic if you arrive approximately 20 minutes prior to your appointment time.
What Can Acupuncture Treat?
According to the World Health Organization and the National Institutes for Health, Acupuncture is effective for the treatment of: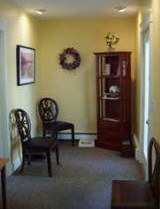 Chronic and Acute Pain: injuries, headaches, neck and back pain, tendonitis, sciatica, carpal tunnel syndrome, fibromyalgia
Neurological Disorders: post-stroke recovery, Bell's Palsy & Trigeminal Neuralgia, movement disorders
Upper Respiratory Disorders: asthma, allergies, bronchitis, sinusitis, sore throat, laryngitis, colds and flu
Digestive Disorders: irritable bowel, colitis, constipation, diarrhea, gastritis, heartburn, food allergies, ulcers
Urinary and Reproductive Disorders: cystitis, menstrual cramps, irregular or heavy periods, infertility
Immune Function: Recurrent infections, supportive treatment of cancer and AIDS patients
Addictions: addictions to nicotine, alcohol and drugs
Eye and Ear Disorders: tinnitus, Meniere's disease
Depression, Anxiety & Insomnia
Other conditions: There are many other conditions that I have been successful in treating; please don't hesitate to ask or share with me any concerns you might have.
Treatments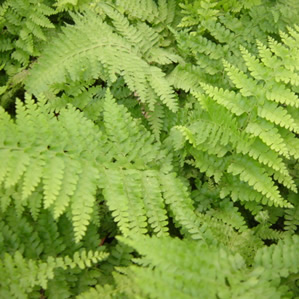 Depending on how complicated your health concerns are, treatment may take just a few visits, a month, or several months. Along with acupuncture treatments, herbs may be prescribed as well.
We only use sterile, disposable needles and/or non-insertion needle techniques.
Attire
Loose, comfortable clothing is best as acupuncture therapy involves palpation and treatment of various parts of the body.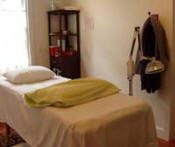 Appointments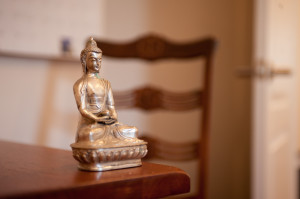 Appointments are between 7:45 a.m. and 5:15 p.m., Monday, Wednesday and Thursday, and on Tuesdays from 7:45 a.m. til 5:45 p.m.. Please allow up to 90 minutes for your initial visit; follow-up treatments are approximately 60 minutes long for adults and 30 minutes for children.
We encourage you to schedule appointments in advance to ensure you receive and retain the time slot you most desire.
If you provide us with an email address, we will gladly send you reminders prior to your appointment.  If you prefer to have a text reminder, please indicate when scheduling.
Cancellation Policy
Freeport Acupuncture Center has a 24-Hour cancellation policy, appointments appointments not cancelled 24 hours prior to the appointment time may be charged a fee.  Weather restrictions, family emergencies and illness do happen so we're happy to waive this fee with proper communication of such instances.
Payment & Insurance
We do accept some health insurance plans!
Once we've established and verified your benefit coverage, we're happy to review our findings with you prior to your first scheduled visit. Any co-payment's applicable under your plan will be due at the time of service. If your plan is subject to a deductible or co-insurance, we will submit your claims directly to the responsible insurance party and once they've processed, any outstanding balance will be collected or invoiced to you.
We currently accept the following health insurance providers:
Anthem  *  United Healthcare  *  Veterans Choice Program  * Workers' Compensation
We accept cash, checks, credit cards and HSA/FSA cards as forms of payment. Please contact our office at, (207) 865-1203, if you'd like to review our current fees for services.
***We're committed to your health!  If you have specific financial questions or concerns, our office is very flexible and willing to discuss payment arrangements catered to your unique situation.***